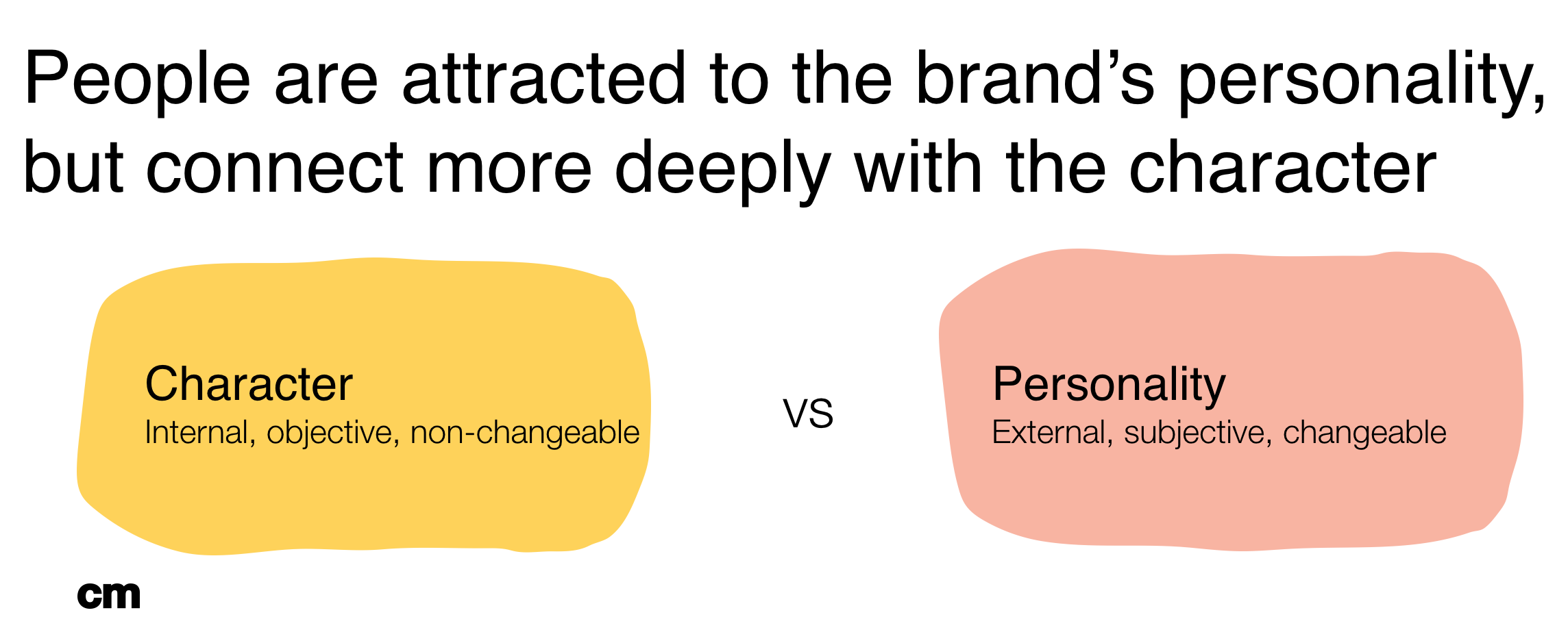 Character is the core of a brand and needs to be addressed with nuance.

Your character should come from within and be informed by the history, relationships and experiences of the brand. For example, does it have "parents"— founders or personalities whose own character are deeply reflected in the brand itself? Was it born out of conflict or tension? Is it an innovator or a fighter brand?

In our work, we often see companies using personality—or the reflection of a brand on the most superficial level—in place of character—which is determined by the true core of the brand. While personality is key to attracting consumers, its character that will forge deeper connections. Verbal branding is a place where character has a chance to shine through.

Character is critical when it comes to language. The words we choose, the phraseology we have, the way we articulate—they're all a reflection of who we are.

The stronger the character is developed, the more anyone who touches the brand will be creatively inspired to apply imagination to the storytelling—all while remaining on brand.