Every time you blink, something changes in the world of business and branding. It's especially true of this moment in history: as the world reacts to Covid-19, brands are pivoting in unprecedented ways to help heal, comfort, and support those impacted. Spy10 is here to capture all the moments you missed, and explore the ones that might mean something big to your brand.. because right now, you could be the next innovator the world needs.

Here are some of the highlights:


1) Necessity is the mother of invention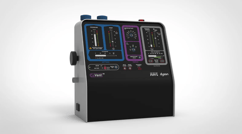 Hospitals are in dire need for lifesaving ventilators. Dyson revealed that the company has innovated a ventilator to answer the need. The CoVent was designed in just 10 days by leveraging the company's existing digital motor technology and it addresses the specific clinical needs of COVID-19 patients. The industrial-scale production of CoVent will begin immediately.

SOURCES:

Dyson built a ventilator in just 10 days using its digital motor technology

Dyson Designs Ventilator in 10 Days for COVID-19 Patients

2) Power of Community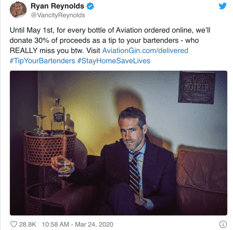 Brands from different industries are supporting the communities they serve the best way they can. Portland's Aviation Gin announced that they are donating 30% of their online sales to the American Bartenders' Guild to support out-of-work bartenders. Logitech, the manufacturer of keyboards, headsets, and webcams, has launched a program for k-12 teachers to receive free webcams and headsets as they transition to virtual teaching.


SOURCES:

Ryan Reynolds' Aviation Gin Company Is Tipping Bartenders 30% Of Their Profits While You Learn How To Make A Martini At Home
3) Support for those on the frontlines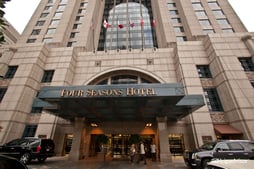 Medical workers on the coronavirus frontlines making huge sacrifices to keep us all safe. Brands are coming forward to show their support to healthcare workers. Dry-cleaning service Cleanly enables customers to support the medical workers by taking one thing off their plate - washing their scrubs and lab coats. Every donation you make on Cleanly's website goes toward cleaning the medical workers' clothes. Four Seasons Hotel in Manhattan offering free rooms to doctors, nurses, and other medical workers who are providing lifesaving support during coronavirus



SOURCES:

Send Our Healthcare Workers The Gift of Clean Laundry

Airbnb announces plan to offer free housing to coronavirus responders
Four Seasons Provides Free Rooms to NYC Coronavirus Doctors
4) New revenue streams for Restaurants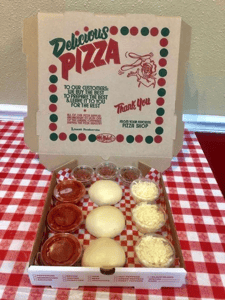 During the pandemic, local restaurants have stopped offering dining-in services. But demand for meal kit services like HelloFresh and Blue Apron have soared. Seeing this trend, restaurants are adapting their businesses and creating new avenues of income. A lot of restaurants nation-wide are now offering family-style options and meal kits. A local business from San Antonio, Texas, Dough Pizzeria, is now bringing the fun of pizza making to families with their Dough Pizza Fun Kits.


SOURCES:

Meal Kits Are the Next Best Thing in Covid-19 Pandemic
Blue Apron is increasing capacity and hiring workers to meet coronavirus-related demand, stock soars more than 500%
5)
Repurposing capabilities
Alcohol and cosmetics brands are producing hand sanitizers. Anheuser-Busch announced its plans to produce hand sanitizers and consulting with American Red Cross to distribute the products. LVMH announced this week that all three of its factories, which usually produce Guerlain, Givenchy and Christian Dior perfumes will manufacture hand gels.


SOURCES:

Anheuser- Busch Starts Making Hand Sanitizer Alongside Its Beer
6) Tools to navigate the news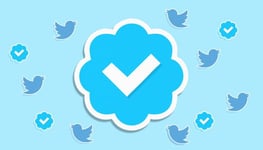 To avoid spreading misinformation, Twitter announced that the company will prioritize blue check verifications for experts on COVID-19. Likewise, Google searches related to the virus now trigger SOS alerts to highlight results from mainstream publications. The company also blocks virus ads and pulls Youtube contents claiming cures for COVID-19.


SOURCES:

Twitter prioritizes blue-check verifications to confirm experts on COVID-19 and the novel coronavirus
Bloomberg Technology - Google Scrubs Coronavirus Misinformation on Search, Youtube

7) Access to virtual experiences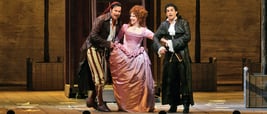 Museums and national parks are offering free virtual tours and programs. The Louvre, Sistine Chapel, Yosemite National Park are among the many museums and parks that are supporting social distancing efforts. The Met Opera streams previously recorded performances free every night to brighten our socially distanced lives.


SOURCES:

12 historic sites you can virtually tour from the couch during the coronavirus outbreak
8) Creating a better <virtual> reality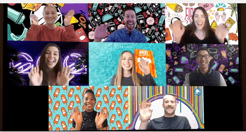 Virtual meetings and conference calls have become the reality of our WFH days. Brands like
Taco Bell
and
West Elm
introduce specially curated virtual meeting backgrounds to at least mentally transform us to the places we would like to be.


SOURCES:

10 Taco Bell Conference Call Backdrops That'll Spice Up Your Meeting

Video conference backgrounds will let you dial-in from your dream home
9) A focus on health & well-being

A lot of applications and services are going free and offering fitness, yoga, mindfulness classes for free. Planet Fitness is streaming live classes every day on Facebook. Mindfulness app Headspace is now free for healthcare workers. Nike has made all of its Nike Training Club Premium workouts free until further notice.


SOURCES:

These apps and services are responding to coronavirus pandemic with free information

10) Thinking Digital First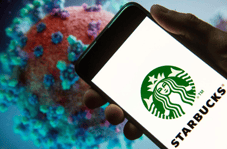 Traditional retailers are needing to think digital first - and the brands with omni-channel strategies are seeing it payoff in a big way. Take Starbucks for example, who has been investing and experimenting with their digital experience - and its paying off. This type of thinking will ultimately propel some businesses into the future - while leaving the less proactive ones in the dust.
SOURCES:
3 Ways Starbucks Will Emerge From COVID-19 Stronger Than Before


---


Want to know when the latest Spy10 trends roundup is available?