1) Sustainable hospitality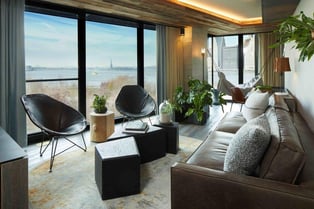 Forbes and hospitality newsletter Skift defined sustainability as one of the main trends for hospitality in 2020. Sources predict that for hospitality, sustainability will be taken further in 2020 and have to be deeply embedded into the roots of the brand's DNA in order to communicate its authenticity. 1 Hotel, operating in the US and China, is a great example of that with their impressive range of green innovations used. Besides using energy saving tools like low-energy lightbulbs, the hotel has implemented a "Do-Gooder" experience in their Brooklyn Bridge location, which allows guests to contribute to the local environment by participating in tree planting or cleaning up the local parks.

SOURCES:

Travel Trends In 2020: Privacy, Sustainability, And More In Luxury
The Most Important Story in Hotels in 2019

Eco Travel: How 1 Hotels Is Embracing The Natural World



2) Rise of of the flexitarians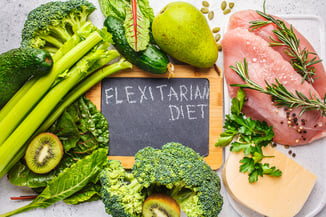 The plant-based protein industry will increase from $4.6 billion to $85 billion in 2030, and sales of plant-based dairy will reach $37.5 billion in 2025. The growth is mainly due to the expanding flexitarian target market.

More consumers are embracing the "flexitarian" lifestyle by experimenting with meat and dairy alternatives. More brands are now taking on an inclusive tone with meat and dairy-alternative branding.
Even American diners, such as Denny's, have adapted the lifestyle trend in their menus, as they now offer beyond burgers in all their locations due to the positive response received with their free tasting of the plant-based burgers in January.
SOURCES:

Plant-Based Foods Are Hot, And They're Only Getting Hotter
The future flexitarian: The rise of the plant-based consumer

Denny's is now offering Beyond Burgers nationwide


3) Word of the year: 'gamefluencer'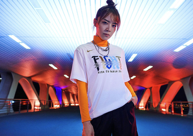 JWT has published a glossary of words that will define 2020 and 'gamefluencers' is on top of the list. as gaming becomes mainstream, so the esports players become more popular – and brands follow the popularity. Nike signed a multi-year sponsorship with South Korean League of Legends star "Faker" and Adidas with Fortnite megastar "Ninja." Beauty and high fashion brands are also jumping on the bandwagon; MAC cosmetics and Louis Vuitton launched collaborations with female gamers. it's undeniable now that gaming becomes the next big thing for brand activations.

SOURCES:

The Future 100: 2020 vocabulary
Nike invest in eSports gamers in South Korea to allow them to just do it

This is what Louis Vuitton looks like in League of Legends
Fortnite star Ninja signs multi-year apparel deal with Adidas
Beauty games: M.A.C. lipstick collaboration with Tencent mobile game sells out in 24 hours

4) Ghost kitchens becoming a category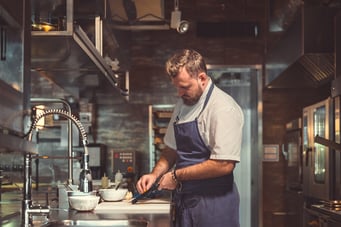 The internet driven food delivery industry is expected to grow tenfold over a decade. with this growth, comes new business opportunities. ghost kitchens are rental commercial kitchens with no dine-in option. celebrity chefs, like Eric Greenspan, use this model to scale their brands, and beginners prefer them to launch their businesses quicker and cheaper. there are already several players in the space such as Kitchen United and CloudKitchens. recently, New York and Dubai-based company Kitopi raised $60 million, signaling that ghost kitchens might even become their own category. one thing we know for sure is that existing restaurants will have more competition soon.
SOURCES:

Food Delivery Is Fueling Demand—And Investment Dollars—For Ghost Kitchens



5) Text your celebrities
Celebrities are moving onto a new social media platform called 'Community'. the platform gives each celebrity a faux phone number that fans can use to text them directly. Kerry Washington said she favors Community because it "feels more direct" and is "not reliant on advertisers or algorithms." celebrities and fans alike are realizing that social media is no longer a place for level communication and are seeking transparency in their interactions.

SOURCES:

Why your favorite celebs are ditching Twitter for an app you've never heard of
Want to text Amy Schumer or Paul McCartney? Community can help



6)

Packaging innovation

Product packaging will change dramatically in 2020. Coca-Cola recently invented the KeelClip, a paperboard alternative to the plastic on multipack beverages. the company predicts it will save 2000 tonnes of plastic and 3000 tonnes of CO2 with the design. Windex became the first company to incorporate 100% recycled "social" plastic, a plastic that is created from products dropped off by consumers in exchange for money. companies plan to take sustainable innovation further this decade.
SOURCES:

Product Packaging As We Know It Is About to End
A New Dawn For Sustainable Packaging



7) Tech-savvy beauty

The beauty industry is further embracing technology with nail art brand Anjou's latest innovation: nail art printers. The printer uses laser to apply nail art designs to user's nails in as little as 30 seconds. There are over 500 pre-loaded designs to choose from, but users can also upload their own designs. Those who want to experience the technology can either purchase the device or visit a salon that carries it. Technology is making advanced beauty quicker and more accessible.

SOURCES:

NAILED IT: Don't paint your nails—print them!

8) No more cookies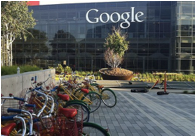 Google has made the decision to prioritize consumer privacy over data collection. the company plans to block the use of third-party cookies on their Chrome browsers. the decision will change how brands track user data, which in turn may limit targeted ads and personalization. the change will jumpstart an era of brands reaching out to and understanding consumers in new ways.
SOURCES:

Google plans to drop support of ad-tracking technology
Google cracks down on ads tracking you across the web, and advertisers are preparing for the worst
9) Rewarding bingewatchers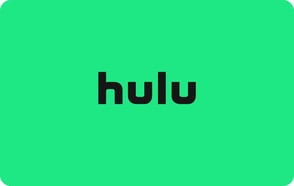 Hulu is using machine-learning to enhance binge-watching culture. the technology can identify when a binge-watching session begins and releases relevant ads during a viewer's third episode and shows an ad promoting the next episode to be ad-free. the ad technology rewards binge-watchers. brands Kellogg and Maker's Mark are already testing the technology. although Hulu is the only streaming service with ads, its less-intrusive ad methods may make it a popular streaming service among brands.

SOURCES:

Kellogg, Maker's Mark test Hulu's new ad format that rewards binge watching

Hulu gets creative to reinvent TV streaming
10) Amazon wants your hands
Amazon announced that they want to allow consumers to pay by simply scanning the palm of their hands. the company has already begun testing out the technology with Mastercard, JPMorgan, Wells Fargo and Synchrony Financial. the new technology may transform the way customers pay at brick-and-mortar stores as well as help credit card companies further integrate themselves to consumers' financial lives.
SOURCES:

Amazon reportedly wants to turn your hand into a credit card
Cash, Plastic or Hand? Amazon Envisions Paying With a Wave


---


Want to know when the latest Spy10 trends update is available?