If our global pandemic has taught us anything, it's that we can adapt.

The onset of the pandemic quickly moved us, like most businesses, to a fully remote working model. We took this as an opportunity to evolve and experiment and have now found ourselves embracing a new way of working for the next normal.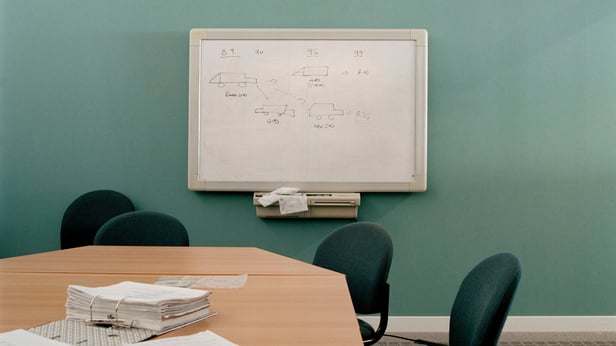 (Source: https://www.theatlantic.com/ideas/archive/2020/05/never-go-back-office/611830/)

---

"The coronavirus crisis is forcing white-collar America to reconsider nearly every aspect of office life," wrote Clive Thompson in The New York Times. "Some practices now seem to be wastes of time, happily discarded; others seem to be unexpectedly crucial, and impossible to replicate online."
---
So as we shift from temporary circumstances to evolving for the future, what does the next model look like?

A work-from-anywhere future was already well underway: the pandemic just accelerated it. Even before lockdown, many companies were starting to offer remote hours and look for ways to reduce office space.
With a new perspective from the pandemic, companies are quickly embracing new models. Facebook predicts 50% of their employees will be working remotely in as little as five years. Twitter announced that anyone who wants to telecommute can now do so, forever. Nationwide Insurance is closing six offices and announcing 32% of its staff will work remotely after seeing major increases in productivity.
As the next generation starts to play bigger role in the workforce, a new model will become critical for talent acquisition and retention.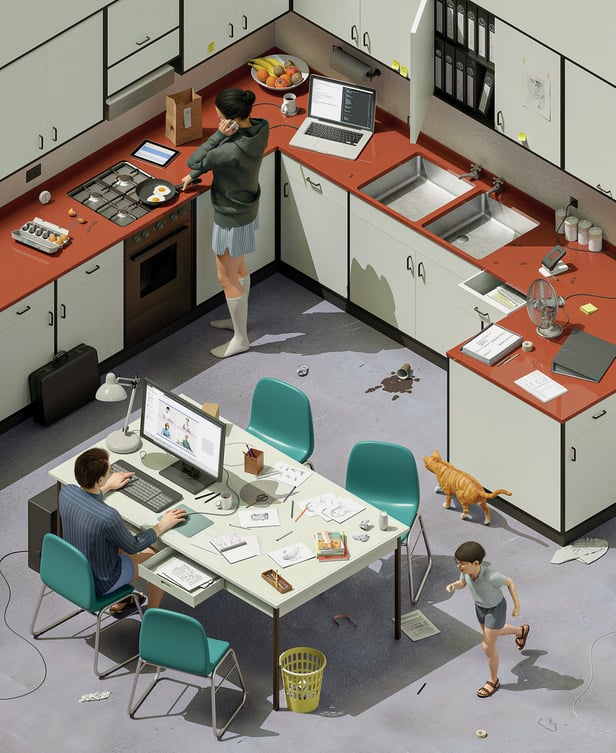 (source:https://www.nytimes.com/interactive/2020/06/09/magazine/remote-work-covid.html)



Traditional office spaces with large conference rooms, rows of cubicles and assigned desks are no longer serving our needs. As the future of work-from-anywhere becomes a reality, we need to reimagine our space to better serve the people who use it.
We see the role of our space shifting from a place of work to a tool for collaboration, inspiration, and deep thinking.
---
"We want to design something purposeful rather than just an agile workspace," says cm co-founder Catherine Clark. "It's about more than saying here's a space: do what you want with it."
---
We're particularly inspired by the approach of the Airbnb Environments team, who design offices to embody both the brand's culture of hospitality as well as local culture and business needs. The small Paris office is decorated with vintage furnishings with a large, open kitchen at its center; the Portland office features functional storage for employees who bike to work. All offices speak to Airbnb's mission of "belonging anywhere" by fostering different work styles and incorporating shared spaces.
Moving to hybrid working requires recognizing that some work is better done at home—or the coffee shop, or the park, or a summer rental. The challenge will be to identify the work that is best completed at the workplace itself and design the space to suit it.

Our team, like many creative agencies, thrives on collaboration—and, up until recently, in-person interaction. The move to remote work at the start of lockdown meant redefining togetherness.
For many companies, virtual collaboration has been a struggle during lockdown. But as we move to a work-from-anywhere model, this may not just be a temporary roadblock but something we need to overcome.


---
"If employees are able to meet in person some of the time, it can help build the bonds that make remote collaboration richer."
- New York Times
---
In a virtual environment, companies need to work much harder to foster togetherness and keep their culture intact.
A few weeks into the pandemic, we realized virtual collaboration isn't as organic and opportunities need to be created. We started by organizing weekly brainstorms with topics from our office space to cultural shifts, or even a client challenge. These brainstorms have kept us close and united as a team.

A hybrid model has also given us the opportunity to tap into talent from all over the world. Our agile team is now made up of talent local and global, on-site and nomadic, core and complementary.
Whatever your work-from-anywhere model looks like, it will take commitment and thoughtfulness to preserve a culture of togetherness as the walls of our office fall away.

Many companies are still adapting to remote working and finding the right tools and technology is a big part of that. Many of tools we quickly came to rely on every day (video calls, document sharing, chatting) are outdated and not designed for today's work environment. This space is primed for innovation and we're already seeing platforms like Voodle and Pragmi reimagine the modern office experience.
In addition to technology, we've had to rethink many of our daily operations to better fit a work from anywhere model. From "Zoom fatigue" to unreliable internet, we've all experienced the pitfalls of remote working.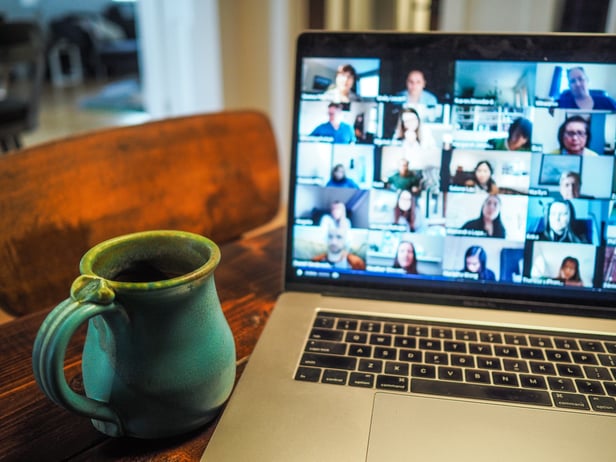 If remote working remains part of the model, we need to adapt.
Shorter, less frequent meetings seem to improve workflow and productivity across the board. We're even seeing a fundamental shift in the way employees are being recognized – from time spent in the office to performance and results.
So, which of these practices will we take with us in a hybrid model?
We certainly don't plan to go back to the way things were and plan to continue evolving the practices that best serve a work-from-anywhere model.



The full picture of our future studio is still blurry around the edges. We're thinking and re-thinking ideas, and feeling them out. Will a vegetable garden give our NYC team a place to enjoy the sunshine and foster teamwork? What kind of space will best serve collaboration with our clients?
We're staying flexible as we adapt to a future that's all but certain. But what we do know for sure is this: hybrid working shouldn't feel like a compromise.
We want the best of both worlds. An option for the best talent to join us from around the world, expanding our thinking both geographically and culturally (and for our current talent to grow with us even as they grow out of NYC). Less money spent on real estate; more towards supporting our team. And an East Village space where we can welcome in members of our community—a necessity in a world where actively supporting those around us is non-negotiable for any brand with integrity.
With a hybrid model comes previously unimagined opportunities.

Are You Leaning Into The Future That's Unfolding?

Follow us on LinkedIn and subscribe to our newsletter below to receive real-time advice on branding and business.