Every time you blink, something changes in the world of business and branding. It's especially true of this moment in history: as the world reacts to Covid-19, brands are pivoting in unprecedented ways to help heal, comfort, and support those impacted. Spy10 is here to capture all the moments you missed, and explore the ones that might mean something big to your brand.. because right now, you could be the next innovator the world needs.
1)
Authentic digital engagement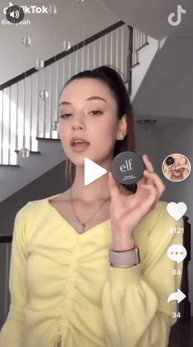 People are dedicating more time to media and digital platforms. Gen Z and Millennials in particular are turning to apps like TikTok to feel a sense of escape from the anxiety of the current pandemic - and they are bringing brands to the platform with them.
Inspiration: E.l.f Cosmetics is one of the brands that has managed to engage consumers in an authentic way. Following their successful #eyeslipsface campaign, the brand has just launched the #vanishingactchallenge last week to test a new primer. E.l.f Cosmetics has created an original soundtrack to encourage raw and authentic user-generated videos that extend brand engagement beyond makeup, and even beyond makeup users.
>>> The takeaway: Find opportunities to be where your consumer already is - and engage in a way that is true to character. Authentic brand-led content will ultimately deepen your relationship with your consumer and attract new users...on their terms.

SOURCES:
2) In-home brand experiences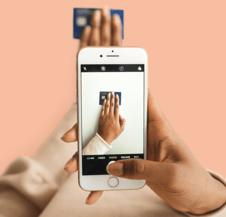 Unable to follow their usual self-care routines people are turning to practical, in-home solutions. According to a recent study, nail-care products sales have increased by 218%, while hair coloring was 172% and bath-and-body products were 65% up vs. the previous year.
Inspiration: Founded by Stanford Business School graduates, ManiMe is offering high-tech, contactless, and fun manicure experience. By using the ManiMe app, customers can select highly-personalized, nail arts that can be applied at home.
>>> The Takeaway: Consider how your brand can deliver personalized experiences in-home (leveraging technology) that create opportunities for consumers to engage with the brand in new and different ways.

SOURCES:
How COVID-19 Is Changing The World of Beauty
3) Fostering trust and loyalty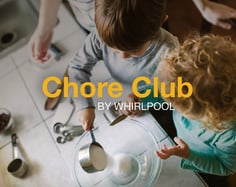 Edelman has conducted a global study on the critical role brands are expected to play during the coronavirus pandemic. The special edition of Edelman Trust Barometer shows that people don't want brands to push lighthearted, humorous, or escapist advertising, but focus on how they can help people cope with pandemic-related life challenges.
Inspiration: Whirlpool has launched a social media campaign, Chores Club, that introduces chores into children's home learning routines.
>>>The Takeaway: Brands that offer unique, brand appropriate answers to people's current challenges will win consumer trust and loyalty in the long term.


SOURCES:

Edelman Trust Barometer 2020
4) Empathy in communication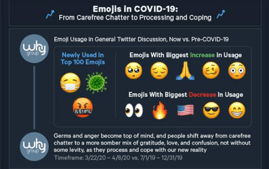 People are looking to businesses to get guidance, reassurance, and information, which makes marketing communications more important than ever.
Understanding consumer emotions and showing empathy is crucial for brands to avoid tone deaf communication messages.
Inspiration: An interesting approach to read emotional trends is to monitor social media and look at people's emoji usage. Horizon Media shared a new study showing which emojis are trending right now. The study shows that emojis with the biggest increase in usage primarily show a more reflective tone, for example the use of the pleading face emoji with sad news and prayer hands to express gratitude, love, and support. Emojis also reflect the tone of our social conversations which is a mix of gratitude, love, and confusion, as well as some levity.
>>>The Takeaway: Brands need a dynamic verbal strategy that enables brand teams to adapt tone of voice and messaging to the context and mindset of the consumer.
5) Virtual
connection
Under the quarantine, feelings of loneliness and social isolation are on the rise. To fight with these feelings, people are searching for new means to stay connected.
Inspiration: Facebook's New Product Experimentation (NPE) team has released a new app that aims to improve communication between romantic partners. The "scrapbook-style" messaging app, Tuned, offers significant others additional tools to communicate such as stickers, love notes, mood boards, and the ability to share music.
The Takeaway: Brands have the ability to experiment with new solutions that bring connection and comfort to virtual experiences.


SOURCES:


Facebook Ships an Experimental App for Couples



6) Shaping the new normal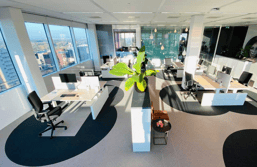 Diseases and fear of infection have always influenced design and aesthetics; cholera influenced the modern street grid and tuberculosis popularized clean aesthetics of modernism.
Brands, businesses, and governments will have to redesign our pre-covid experiences to offer new solutions for the post-pandemic world. And those who design future solutions proactively will take the lead role in the post-pandemic world.
Inspiration: The global commercial real estate services firm, Cushman & Wakefield reimagined the new workplace and designed the "The 6-Feet Office" concept with guidelines on how to work and collaborate in the new normal.
>>> The Takeaway: Brands have the opportunity to influence "the new normal" and shape future behavior through the power of creativity and design.


SOURCES:

Smart lifts, lonely workers, no towers or tourists: architecture after coronavirus

7) E-comm forward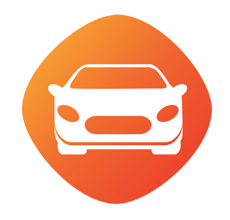 U.S. e-commerce sales are up by 25% and
e-grocery sales are doubling almost every week since the beginning of the pandemic. Delivery, home shipment, and click & collect are strengthening their presence since consumers want to minimize the risk of contracting the virus as much as possible.
Recent studies suggest that these changing online shopping behaviors will be carried forward. In order to stay relevant, brands need to participate.
Inspiration: In Europe, Uber Eats is partnering up with local supermarket giants such as Carrefour (France), and Galp (Spain) to enable customers order groceries through its app. The company is exploring opportunities to partner with more supermarkets, convenience stores and other retailers around the world.
The Takeaway: Closely monitor changing shopper behaviors; the best way to engage with shoppers is to be present where they are spending their time now.
SOURCES:
Uber Eats beefs up its grocery delivery offer as COVID-19 lockdowns continue
8) Incremental Innovation > Long-term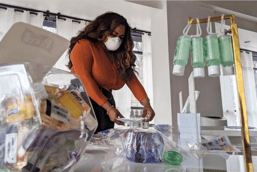 Many businesses, especially those seriously affected by the pandemic, are innovating fast and redesigning their business models in order to overcome the threat of their potential failure.
Inspiration: In Seattle, the famous upscale restaurant, Canlis, had to close their dining room and since has opened 3 replacements; a pop-up bagel shop, a driver thru, and a family meal delivery service. In Missouri, the luxury boutique hotel Tiger has organized a pop-up store to sell the surplus supplies such as toilet paper, canned goods, and other items.
>>> The Takeaway: Being flexible, agile and problem solving in real-time will be critical to the success of future innovation.


SOURCES:

This Seattle restaurant is redesigning its entire business model in response to the coronavirus

Tiger hotel pop-up store to provide essential items amid shortage

Washington, DC, Gets Its First Coronavirus Pop-up Shop
9) E-learning community

Motivated to do something meaningful during this time, people are re-evaluating how they spend their time and picking up activities that help them grow. The online learning platform Udemy has experienced 435% increase in course enrollments since the beginning of lockdowns.
Besides the e-learning platforms, people are turning to brands for at-home education and to learn new skills. Stepping up and offering virtual classes can help brands keep up with the industry and stay connected with their customers.
Inspiration: The haircare brand, Moroccon oil has implemented free weekly digital classes on their Instagram page. The classes feature the company's artistic team, global educators, and business experts who teach professional styling and cutting techniques, all held on Instagram Live.
>>> The Takeaway: Turn your brand into a platform for education and share your knowledge and expertise that engages and strengthens your community.


SOURCES:
Morocconoil


10) Moments that matter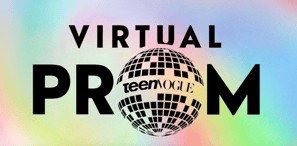 The pandemic has put major life events on hold. Especially young generations, Millennials and Gen Z, are seeing their milestone events, weddings, proms, and commencement ceremonies, postponed indefinitely or canceled.
Brands and celebrities are stepping up to create virtual experiences for those who are experiencing sense of loss for their missed milestones.
Inspiration: Teen Vogue is organizing a virtual prom via zoom for Class of 2020. Anheuser-Busch beer brand Natural Light organizing a virtual commencement ceremony to celebrate graduates.
>>> The Takeaway: Some moments will be remembered for a lifetime. Champion your consumers, and more importantly help them celebrate their milestones with the loved ones.


SOURCES:
You Are Cordially Invited to Teen Vogue's Virtual Prom

Brand Are Hosting Virtual Proms, Graduations, and Even Weddings

New Yorkers Can Now Officially Get Married Via Zoom
---


Want to know when the latest Spy10 trends roundup is available?