Every time you blink, something changes in the world of business and branding. It's especially true of this moment in history:
as a society in flux breaks from the norms of the past, brands are stepping in to comfort, heal, and make a statement on how they'll fit into the future that lies ahead
. Spy10 is here to capture all the moments you missed, and explore the ones that might mean something big to your brand.. because right now, you could be the next innovator the world needs.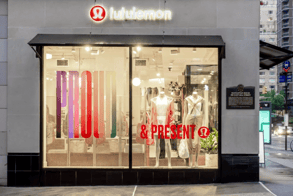 After three months of living in a shop-from-home world—and with concerns about the safety of public spaces still ever present—consumer retail habits have inevitably shifted.
Walmart has responded by launching experimental checkout procedures at an Arkansas test store that will reduce human-to-human contact. But apparel companies like Lululemon—whose experiential stores include restaurants and yoga rooms—hold fast to the value of in-person experiences.
As more brick and mortar locations open their doors for the first time in months, we'll continue to see how brands reimagine retail and how consumer comfort levels will dictate the future.

SOURCES:
2) Beauty goes grocery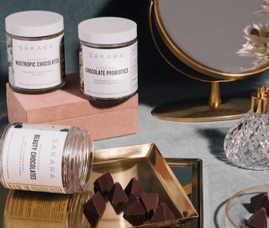 Trends in food often times manifest themselves in the beauty space and vice versa. With the rise of functional superfoods and beverages this mutual relationship is strengthening even further. We see players from both categories offering beauty foods and supplements to consumers with an 'inside-out' mindset for personal beauty.
In addition to the cleansers, scrubs, and palettes that are standard issue for today's beauty brands, CAP Beauty offers a line of grocery items under the philosophy that beauty "begins within." Products range from anxiety-reducing herbal solutions to "beauty-boosting" watermelon jerky.
The growing consumer focus on wellbeing and greater interest for wellness products blurs the line between beauty and functional foods in consumer mind. For food and beauty brands that have built credibility and trust in their respective categories, it is now permissible to expand beyond their core business.


SOURCES:
Beauty gets into the grocery business
3) Sustainability gets an upgrade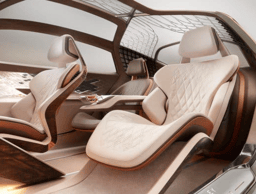 Sustainability and luxury were once considered contradictory. But over the past years, especially with the rising consumer awareness about sustainability these two concepts have become almost synonymous. Now, codes and cues of sustainability also signal luxury.
This shifting paradigm encourages luxury auto industry to design new green car concepts. Bentley and Mercedes are exploring new innovative materials such as vegan leather, 3D-printed plastic bottles and fishnets to create a truly green luxury car concept.
Sustainability becomes a bigger purchase motivator for a larger group of consumers. Environment conscious practices are no longer nice-to-have's, but an integral part of every brand's core offering.
SOURCES:

Luxury Cars Go Sustainable From the Inside Out
4) Subscriptions are winnings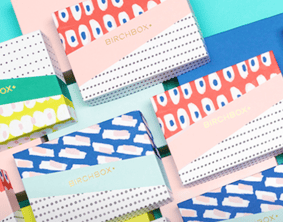 In the recent months, subscription brands have experienced double-digit gains, exceeding their Black Friday and Cyber Monday activities. One of the main drivers of this growth is this model's ability to offer convenience, excitement, and discovery to the consumer Beauty subscription service Birchbox is not only experiencing an uptick in subscribers across the board, but an increase in traffic and engagement. New subscribers (since mid-March) are 50% more engaged with the brand's website and content.
The acceleration of subscriptions might offer an opportunity for traditional retailers, too. Brands who offer a subscription model should also refine the accompanying digital experience, including e-commerce platforms and email marketing.


5) Germ Free Technology
Our definition for clean has changed radically. Having been washed is not enough any longer ––clean now means germ and pathogen free.
Companies are using innovative techniques combining technology and design to offer people protection. LARQ offers the world's first self-cleaning water bottle and water purification system with an award-winning design. With its UV-C LED technology, the bottle automatically purifies the water and kills over 99% of bacteria and viruses.
'Protection' is becoming a bigger driver and shaping the consumer mindset. By using technology and material sciences in packaging design, brands can give consumers peace of mind.
SOURCES:

Water purification in a self-cleaning bottle



6) Live experiences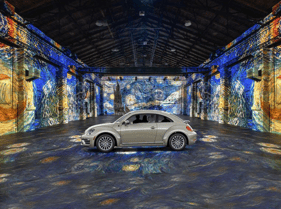 In our previous volume, we talked about how the drive-through model is offering a lifeline to the restaurant industry. As the world inches towards a new normal, we're seeing the drive-in method expand beyond restaurants to experiences of all sorts.
Tribeca Enterprises, IMAX, and AT&T are partnering to bring a summer movie series to drive-in theaters. Kerby Jean-Raymond of Pyer Moss has recently announced his plans for a drive-in fashion event in the coming New York Fashion Week. In Toronto, art lovers will be able to enjoy a drive-in digital art show about Vincent van Gogh.
While the financial viability of drive-ins as a long-term model is shaky at best—particularly for movie theaters—the model offers an example of how brands can retain some semblance normalcy in a time of flux.


SOURCES:

Pyer Moss Announces Plans for a Drive-In New York Fashion Week Event
Tribeca partners with AT&T and IMAX to launch summer movie drive-in series
In Toronto, a Drive-In Exhibition Immerses Visitors in Vincent van Gogh's Art
Drive-in movie theaters are making a comeback thanks to coronavirus

7) In-home wellness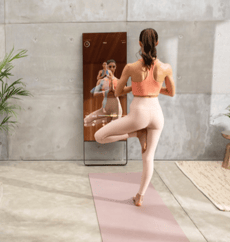 We have adopted new behaviors and acquired new activities in the past couple of months; at-home workout is being one of them. A recent study shows the growth of digital exercise machines and wellness app categories as well as the intensified consumer behavior for these activities.
At-home fitness brands like Mirror and Peloton have experienced major growth since stay-at-home orders were put into place. The question now is if once-avid gym-goers will return to facilities operating at limited capacity now that they've become accustomed to the flexibility of at-home fitness.
At least for the near future, personal fitness tech seems to be winning out over gyms. Whether or not that will change as COVID becomes contained and society moves away from a stay-at-home lifestyle is yet to be seen. But brands can expect that delivering in-home flexibility will win them short-term favorability at the very least.


SOURCES:
How a Former Ballerina Turned Mirror Into a Buzzy $300 Million Exercise Phenomenon
COVID-19-Inspired Home Workouts Could Decimate the Gym Industry
8) Safer shopping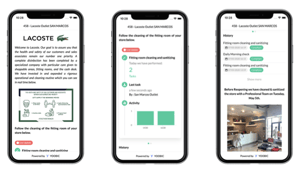 Retail stores are slowly beginning to reopen and revealing the future store concept. In the future retail store, technology plays a key role and enables retailers to offer a streamlined and sterile shopping experience.
Lacoste is partnering up with a tech company, Yoobic, and placing QR codes outside of store windows. Customers can get updates on store inventory, number of visitors in store, and the last time store was cleaned by scanning the code. With the help of this technology, the brand is aiming to help keep customers informed and comfortable as they shop.
Retailers should think about all levels of the shopping experience — from the parking lot to the cash register —and offer innovative solutions to avoid crowding and enforce sanitation standards in store.


SOURCES:

Lacoste Uses Store Safety App For Newly Reopened Stores

Lacoste Is Giving Shoppers Real-Time Updates on Store Cleanings, Plus New Pickup Service


9) Placing home at the forefront

The pandemic has refocused attention on the importance of making home comfortable, and consumer spending is reflecting this shift in thinking.
Previously ignored niche brands are getting a fighting chance at e-commerce sales as spending normally reserved for summer travel and experiences is instead being funneled towards making home an enjoyable place to be. Well-known brands are also taking note: Swedish furniture giant
IKEA
, for example, recently launched a new digital platform where users can explore new ways to interact with the spaces they call home.
By exploring how their offerings can make life at home better, brands have an opportunity to connect with audiences where it's most important.


SOURCES:
Niche online brands are surging as stay-at-home orders lead to spike in e-commerce sales
IKEA launches 'EverydayExperiments' web-based platform


10) Alcohol dips into wellness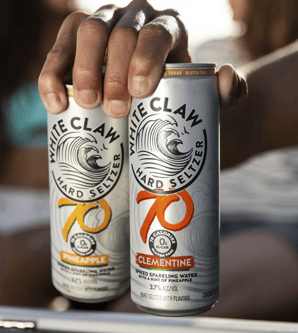 The official drink of summer 2019 was definitely hard seltzer. Growing consumer interest for low-calorie, low-carb booze combined with summery flavors ignited the meteoric growth in the category. This summer, the boom in bubbles will evolve beyond low-calorie to health-enhancing.
Molson Coors has launched Vizzy, the first vitamin C-rich hard seltzer made with acerola cherry. Busch teamed up with the founder of Golden Road Brewing to debut Maha Organic Hard Seltzer, a seltzer with a proprietary blend of hangover-helping vitamins and minerals.
Superfoods and mineral blends are no longer just for the health food aisle. Rather than just cutting calories, brands have to offer better-for-you alternatives.


Maha Organic Hard Seltzer
The Only Hard Seltzer With Antioxidant Vitamin C
---


Want to know when the latest Spy10 trends roundup is available?