Every time you blink, something changes in the world of business and branding. It's especially true of this moment in history:
as a society in flux breaks from the norms of the past, brands are stepping in to comfort, heal, and make a statement on how they'll fit into the future that lies ahead
. Spy10 is here to capture all the moments you missed, and explore the ones that might mean something big to your brand.. because right now, you could be the next innovator the world needs.
1)

Rise of neumorphism in UI design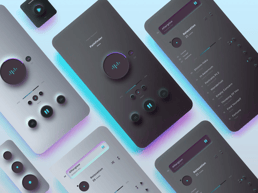 There is an emerging aesthetic in web and user interface (UI) design that gets everyone talking: Neumorphism. In short, this new trend brings a clean, solid look and subtle contrast to user interfaces. Experts suggest that if it is explored beyond basic visuals, neumorphism has potential to make user interfaces more understandable, approachable, and beautiful.
At their latest WWDC event, Apple unveiled a whole new version of macOS which signaled that the tech giant is moving towards neumorphism in their UI design aesthetic. With this new design aesthetic, Apple is aiming to bring newness and differentiation to its platforms.
Today, there is no differentiation between online and offline worlds as we become more reliant on digital tools in our everyday lives. With this, aesthetic trends in UI and web design become more influential in how we experience brands ––both online and offline.

SOURCES:
2) Innovating tools for "WFH"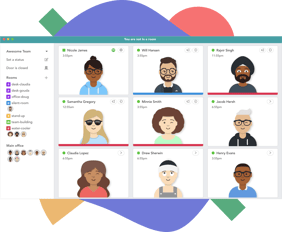 Zoom has become our new workplace in the time of pandemic. Although it is an efficient platform to replace in-person meetings, research shows that back-to-back virtual meetings can create fatigue as they require more focus.
To solve this problem a new app emerges. The TikTok-like app Voodle allows team members to create brief, one-minute videos so they can share important news and messages quickly ––without distractions and fatigue that a virtual meeting could cause.
Another platform, Pragli, uses a social network environment to create opportunities for more spontaneous conversation and an "open door" an water cooler conversation and spontaneous interactions in an office, where people can jump into one another's discussions.
After spending decades in physical workplaces, we were forced to transition to digital ones. But WFH is here to stay and it is the future of work. We will see more innovations and tools that help minimize the mental drain of virtual work life and foster team culture.
SOURCES:
Short Video Invented for the New Workplace
What If Working From Home Goes on … Forever?
3)

A Sober future for the alcohol industry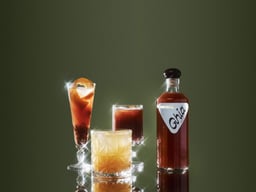 'Sober curious' movement increases the demand for virgin drinks and mocktails. In line with this, we have witnessed the boom of non alcoholic spirits business in the past few years.
Ghia is the latest brand entering the non alcoholic spirits space. Inspired by mediterranean Aperitivo, Ghia offers a bold combination of botanicals, herbs, and juices that kickstart the appetite ––and the conversation.

Beyond being alcohol-free, those spirits bring an option to consumers who are looking for products aligned with their conscious mindset. In the future, we might see major alcohol brands expanding their portfolios with non-alcoholic beverages to ensure that everyone can enjoy a wind down moment or a conversation with friends while sipping a flavorful drink of their choice.
SOURCES:

Drink Ghia
4)

Instagram, A digital shopping mall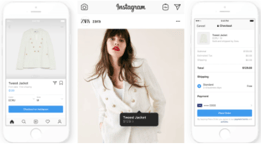 Small business owners are harder hit by the pandemic. COVID-19 has also fast-tracked the adoption of e-commerce, bringing new challenges to those business owners who have not digitally transformed their businesses.

Last month, Instagram announced that they will expand their commerce eligibility requirements to help creators and small business owners sell on their platform. To become eligible, creators only need to have a website and at least one product for sale.

Social media was an important purchase influencer in our pre-COVID world, last year 84% of US consumers said that they checked a brand's social media page before making their purchase. The absence of physical stores could accelerate the adoption of social media shopping ––and make Instagram the biggest shopping mall.
SOURCES:

New Commerce Eligibility Requirements: Helping More Businesses and Creators Sell on Instagram
5)

Igniting optimism through creativity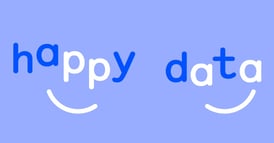 It has been almost impossible to escape from the harsh reality of the pandemic. It is important to stay informed, but the constant flood of news around the number of cases, virus' toll, and terrifying statistics make us feel anxious and sad.
A group of information designers and data visualization experts have come together to prove that not all data are sad. Happy Data focuses on "small but mighty numbers" and spotlighting the inspiring stories that have come out of the pandemic.
People and brands have been seeking out positivity and spreading optimistic messages about the future. This move around optimism and positivity will ignite the introduction of uplifting and inspiring platforms ––just like Happy Data!