Every time you blink, something changes in the world of business and branding. It's especially true of this moment in history: as a society in flux breaks from the norms of the past, brands are stepping in to comfort, heal, and make a statement on how they'll fit into the future that lies ahead. Spy10 is here to capture all the moments you missed, and explore the ones that might mean something big to your brand.. because right now, you could be the next innovator the world needs.
Even as we surpass seven months of a global pandemic, our sense of a new normal is still shifting. Brands remain focused on alleviating new consumer concerns like the recently declared "infodemic" and innovating within emerging opportunity spaces like oral beauty. Learn about about how brands continue to evolve across sectors including pet care, CPGs, and technology:
1) A New Way to Sample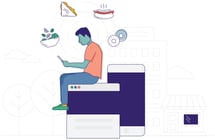 The pandemic put an end to sampling at grocery stores which means food brands don't have a way to offer consumers a taste and consumers are missing out on trying new products. Ghost trucks are emerging as a potential solution to the disappearance of product sampling. Ghost trucks are a growing section of the restaurant industry that operate online-only and distribute via delivery apps. Food brands are taking notice of ghost trucks and exploring collaborations as a new way to get into consumers' households.
Inspiration: Strong Roots, a plant-based frozen products brand, has partnered with New Jersey based Ghost Truck Kitchen to craft a menu that showcases Strong Roots products. As a result, Strong Roots gets a new distribution channel and Ghost Truck Kitchen gets a new menu. With each purchase, Strong Roots sends out marketing materials. Local supermarkets are seeing an uptick in the Strong Roots products sold.
Takeaway: In a pandemic world, you need to meet consumers where they are. If you're in a category that relies on traditional distribution channels, get creative about new ways of connecting with your consumer. If you're innovating, consider creative ways to do small launches, test and learn, etc.
---
2) Food System Resilience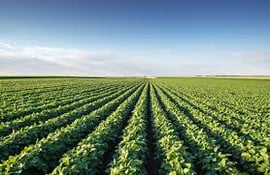 The pandemic has exposed vulnerabilities in our global food system. Border restrictions have disrupted supplies and consumers have been heading to stores uncertain whether or not something will be stocked. This is prompting shoppers to take a greater interest in sourcing as they order directly from local farms and support sustainable food. In turn brands are thinking about how to make our food system more resilient and sustainable for the future.
Inspiration: Steward, an innovative "crowdfarming" platform that enables individuals to invest directly in sustainable farms, has seen a huge spike in direct-to-consumer sales. Farms in the Steward network have seen their revenues increase two to three times. The platform itself has also seen a surge of interest from investors looking for more sustainable options. Food system innovations are also extending into retail. Department store Selfridges has teamed up with indoor farming experts Infarm to launch a vertical farming unit inside its flagship store. Selfridges plans to use produce grown within its food hall as well as sell produce direct to consumers.
Takeaway: The pandemic has created a strain on many supply chains, leading consumers to question what they can depend on. Use this moment of disruption to consider how your brand can respond, recover, and reinvent for new realities. How can you bake resilience into your brand so consumers know they can count on you? Are there ways to diversify your channels and build new partnerships to ensure consumers can always access your brand?
---
3) Elevated Comfort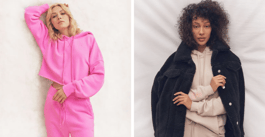 Since the pandemic started and staying home became the norm, Americans have been prioritizing comfort more than ever when choosing clothing. Clothing sales have dropped overall by 79%, but sweatpants sales have spiked 80%. As we continue to seek out loungewear, brands have been finding ways to elevate comfort and give our beloved sweats a designer feel.
Inspiration: Ugg is launching what it calls a "more elevated expression of apparel" with a unisex collection of pieces in comfortable sherpa and sherling fabrics. Ugg seized the opportunity to expand its products after realizing both sales and searches were increasing as soon as the pandemic started. Elevated loungewear doesn't have to stop just at clothing. Fragrance brands are also releasing products for at-home lounging that blend the line between personal scent and home fragrance. This is seen in Diptyque launching Fleur de Peau Multi-Use Fragrance, a multi-functional fine fragrance product that can be sprayed on body, linens, or inside a room to freshen up.
Takeaway: Faced with a new reality, consumers' routines are changing. Think about how your brand can drive desire and relevancy by creating new rituals and use cases for your products. How can your brand blur the lines between home and on the go? What new occasions is your brand best suited to serve?
---
4) Oral Care is Beauty Care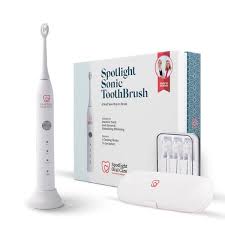 The sale of hygiene related products like oral care is on the rise thanks to the pandemic. Sales of oral care products are boosting beauty retailers as consumers upgrade their oral care routine in the name of self-care and decreased access to dental services. Brands are responding to this by blurring the lines between beauty care and oral care as consumers start looking at their teeth in new ways.
Inspiration: Spotlight Oral Care, an oral health brand developed by dentists, has reported 30% week-over-week growth in sales at Ulta Beauty during the first five weeks of the lockdown followed by steady growth as consumers splurge more on oral care. A recent partnership between Spotlight and beauty subscription box Ipsy sold out almost immediately. Beauty brands are also branching into oral care with Tarte offering a teeth whitening pen and Foreo extending into electronic toothbrushes.
Takeaway: Be opportunistic about shifting behaviors and emerging crossovers between industries. This may be a good time to carve out a new opportunity space, grow your brand, and reach new consumers. Just make sure whatever path you go down can last beyond the pandemic.
---
5) Masked Skincare
If you've noticed a new host of skincare problems that come from wearing a mask, you're not alone. Masks create a seal where humidity, saliva, and germs can't escape causing "ma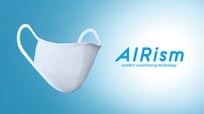 skne" and irritation. As skincare continues to remain one of the healthiest sectors during the pandemic, brands are innovating to soothe mask wearers' skin.
Inspiration: Korean skin care brand Peach and Lilly has dedicated an entire section of their website to "Maskne Essentials." This includes products selected by estheticians that can soothe the breakouts and irritation that come with wearing a mask. Even brands outside the beauty industry are innovating to take on new skincare challenges. Uniqlo developed the Airism face mask made with the same moisture-wicking material used in their underwear. Once launched, the masks immediately sold out online and crashed Uniqlo's website.
Takeaway: Be resourceful. Think about how problems solved by past innovations can be repurposed to address emerging issues today. How can your brand connect the dots on consumer needs?
---