for clean eating dogs!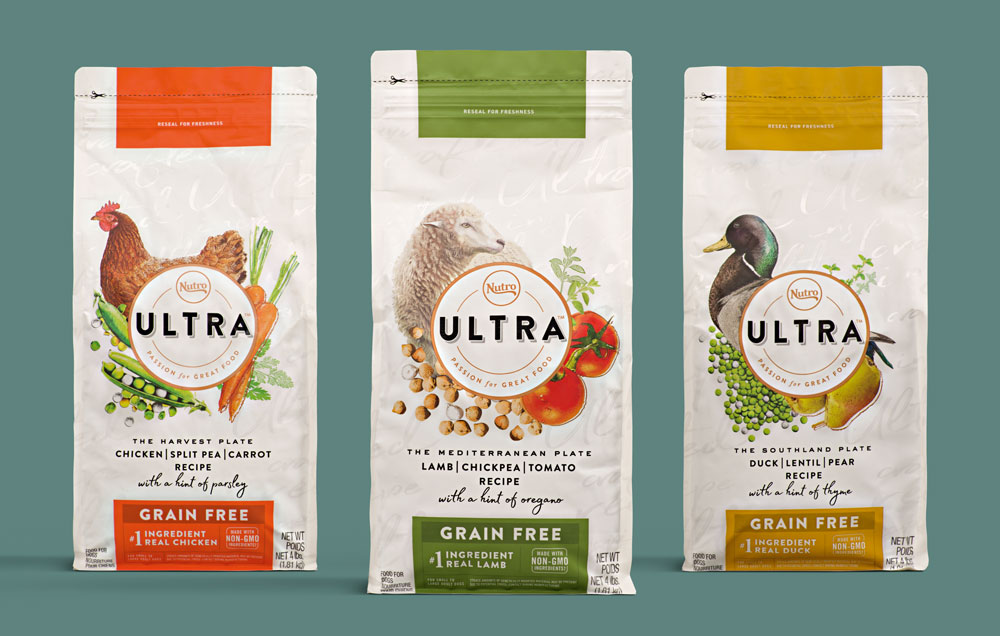 building on the dramatic turnaround of the Nutro brand we focused on new innovative propositions that further expressed on the Feed Clean philosophy.
specially created for the specialty pet parent Nutro Ultra was totally reinvented – product, recipes, positioning, story and design – as a clean culinary experience.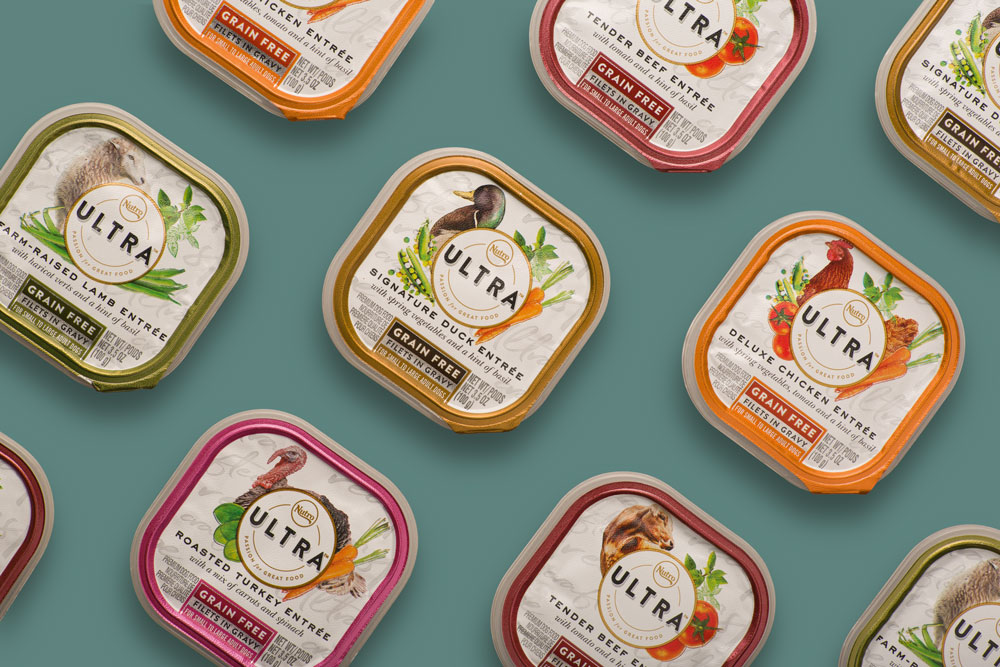 at a super premium price point, its distinctive design had to capture the visual and verbal language of the high end farm-to-table 'foodie' world. as Ultra is part of the Nutro architecture it had to imbue the visual essence of the dry food equity, the illustrative styling of key ingredients. the matte and gloss accents provide the finishing touch as an outstanding product of quality.

see more of our work here