cm culturescape trends update
as gender becomes increasingly non-binary and recognized as a social construct, people are demanding judgment-free acceptance from society, government and brands. at its beginnings, the gender movement was characterized by multiple labels as a source of identification, yet today we're seeing the labels fall away completely as people express a desire for the freedom to identify however they please.
younger, millennial parents have been quick to lean into this movement – adopting new terminology, pushing legislation, and purchasing new brands. going one step further than gender-neutral parenting, these moms and dads call their parenting style, "gender-creative," and aim to dispel gendered ideas and bias from their children's lives.
Theyby is the term used by parents who choose not to reveal their baby's sex, use their/them pronouns, and whose goal is to create an early childhood free of gendered ideas on how children should dress, act and play.
the first infant health card without a sex designation was issued to a Canadian baby in 2017. the parents say they hope to change the structure of how identification begins.
Free to be Kids is a children's retailer that doesn't designate girl vs boy clothes but does have categories that are "inspired by" girls or boys. their sister brand, Jessy & Jack, is a gender-neutral baby and kid's clothing line that makes "clothes without clichés for happy little humans."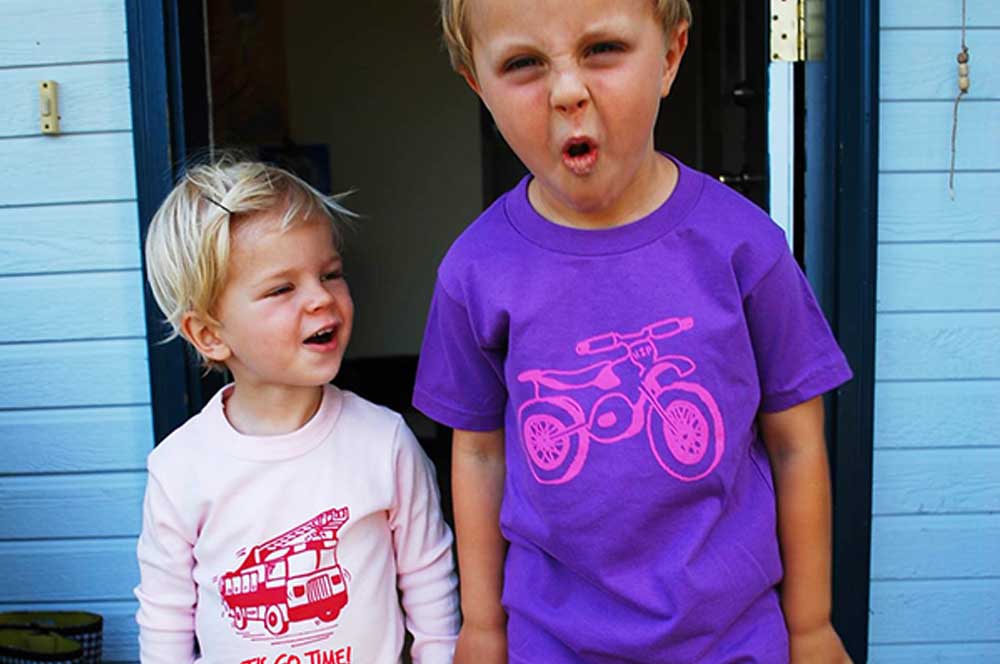 image credit: Free to be Kids – Handsome in Pink focusing on pink and purple clothes for boys
as this trend becomes more mainstream, it's starting to be adopted by broader categories like beauty, fashion and retail. emerging brands in these categories are challenging the role that gender plays in commerce.
NOTO Botanics, a "uni-sexy" cosmetic and skincare brand, believes that "self-identification should be fun." the brand's product line emphasizes its gender-fluid message through ungendered packaging that invites self-expression and experimentation.
The Phluid Project is the first gender-free retail experience that "exists to empower individuals to be themselves." with gender-free bathrooms, gender-free mannequins and unisex basics, the space is geared toward genderfluid consumers.
high-end, independent design label, One DNA, aims to breakdown the dividing line between women's and men's fashion. it does this through gender-neutral basics with oversized silhouettes that accommodate many different body types.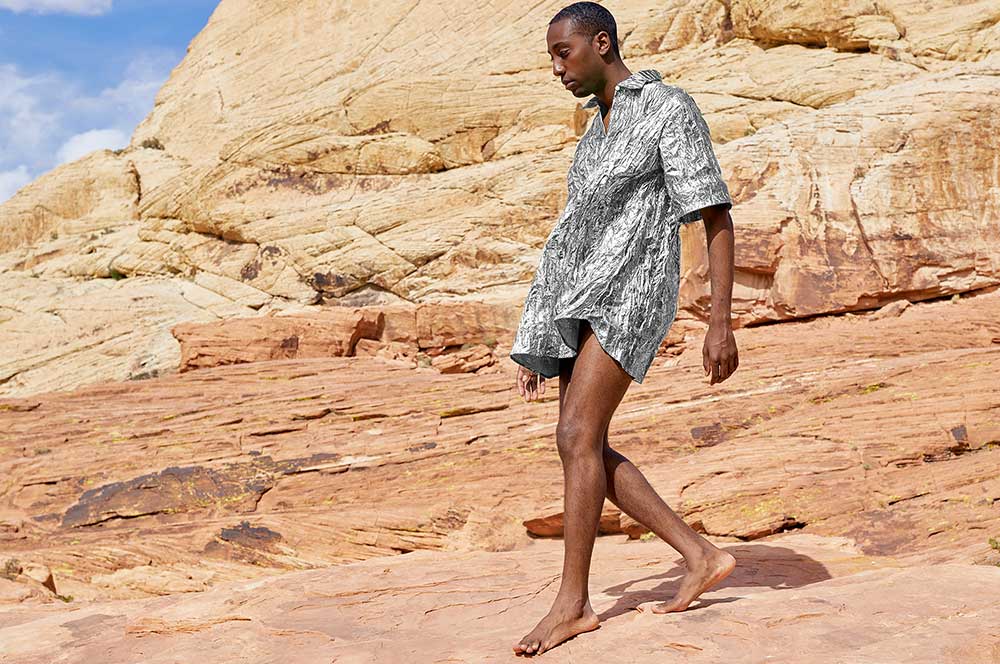 image credit: One DNA – Foil Tunic Silver Travis
in our cm trending 2018 culturescape report we explore taking ownership of one's identities, but as people and brands start to embrace a broader definition of identity than ever before, it has us wondering what will be next:
how will this give rise to a new set of category codes and cues?
how will brands address the need for personalization in a 'no-label' world?
how might merchandizing evolve to accommodate new expectations for shopping products, both in-stores and online?
how will gender-specific brands (e.g., Lola, Roman) embrace or reject this shift?
these are just some of the questions we're asking ourselves at cm, but we'd love to know what you think – connect with your cm friends and share your thoughts on this newsletter, we'd love to chat about it!