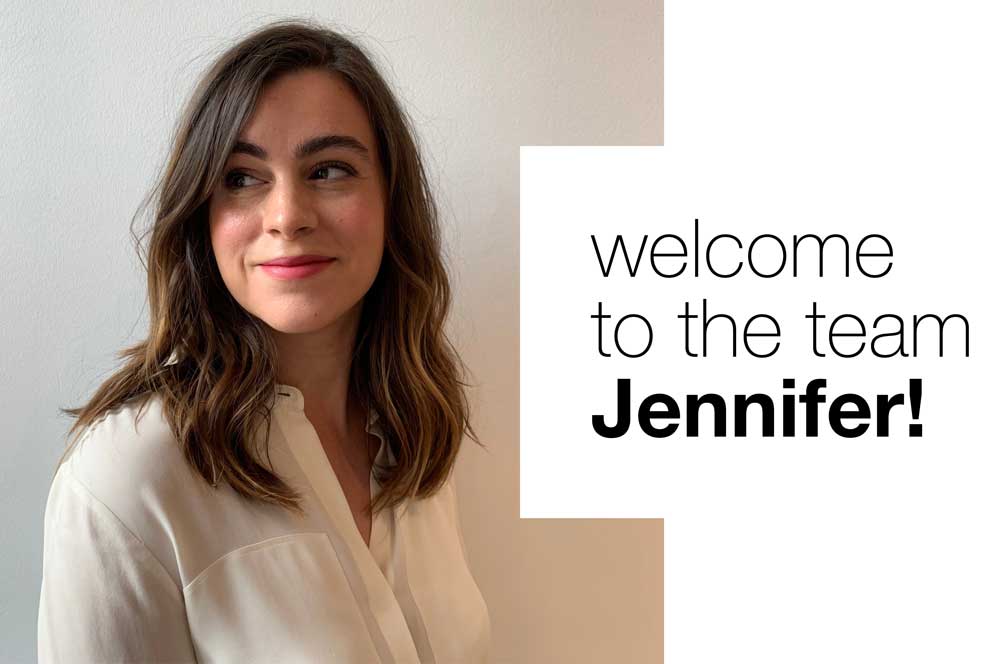 we are pleased to introduce the latest addition to the cm team – Jennifer Bono, director of operations.
a cross-disciplinary collaborator, Jennifer is responsible for bringing thoughtful rigor to clarkmcdowall, partnering closely with each member of the leadership team to drive process and efficiency, ensuring clarkmcdowall's ability to best serve the ever-evolving needs of our clients.
with a keen awareness of market trends and a passion for optimizing growth through systems and process, Jennifer is responsible for ensuring that clarkmcdowall remains a trendsetter in the industry. whether it's identifying cutting edge technology partners, creating custom solutions, or evaluating key talent opportunities, Jennifer is focused on the evolution of the clarkmcdowall brand.
Jennifer has lived and worked across both coasts, spending time in Philadelphia, Los Angeles, and Portland before returning home to New York City. she is an avid traveler and, to date, has visited 40 states and 27 countries. these experiences, coupled with her prior work as a talent partner and C-Suite consultant to some of world's leading creative agencies, have afforded Jennifer a unique perspective into a diverse range of creative entities. always one to learn from the success of others, Jennifer strives to incorporate these insights into her work at clarkmcdowall.
we are thrilled to have Jennifer join our team!