how a fresh narrative and new look
sparks growth.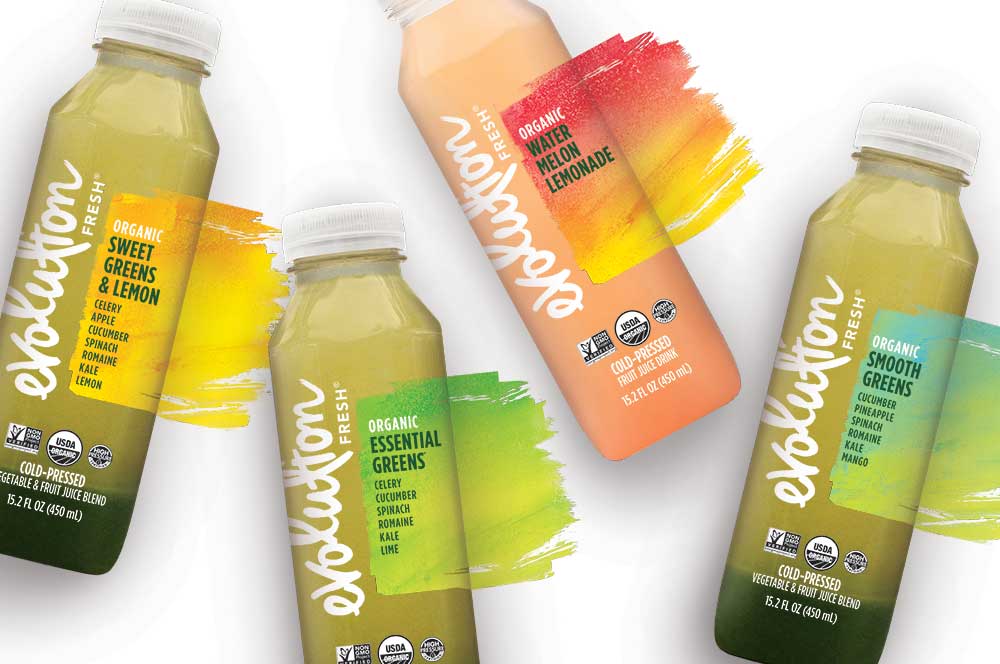 Evolution Fresh was a pioneer of organic cold-pressed juices with a loyal following. as the category evolved, and new challengers came on the scene, the brand was losing relevance and failing to connect with the next gen of juice-lovers. their story and mission lacked clarity and their visual expression had lost its impact.
we knew re-establishing Evolution Fresh as a rightful leader – and lifestyle brand that truly connects with people – would take more than just a cosmetic refresh… true brand transformation demands redefining your very role in peoples' lives.
to tackle this challenge, we took three critical steps:
1) build our brand narrative
for us, brand transformation starts from the inside out. we unleashed Evolution Fresh's brand purpose and role in consumer's lives – singularly-focused, and clearly articulated:
"Evolution Fresh believes everyone has the right to thrive, that's why we empower you to be your most vibrant self"

2) define our tribe
real people, not profiles. we identified a community of go-getters who approach life with a desire to get out there and make things happen – our FWD Movers. we tapped into their shared passions, values, beliefs and behaviors to inspire compelling, culturally relevant brand communications and activations.

3) express our energy
building off of a big design idea – fluid momentum – we created an evocative, energetic, powerfully positive expression across the whole brand ecosystem.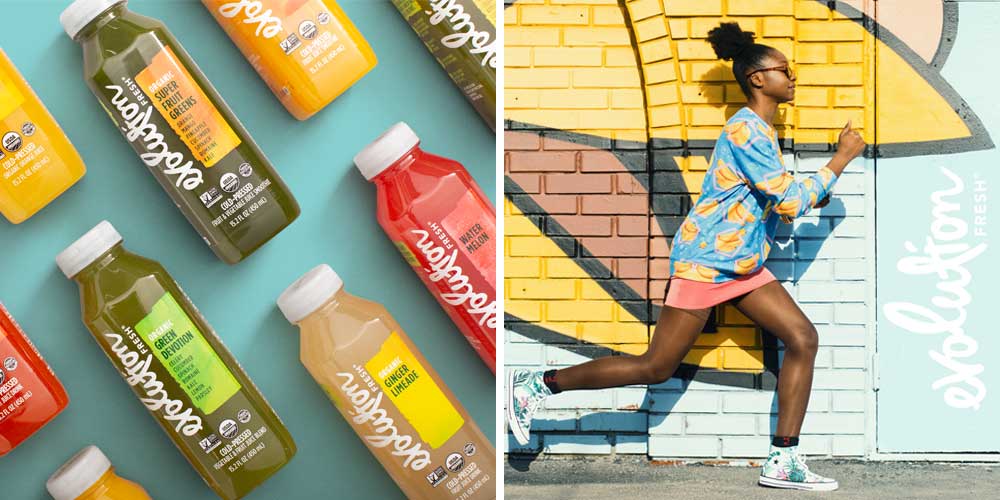 the new visual identity expresses the spirit, energy and optimism of our 'Press Ahead' ethos that's inspiring, motivating and empowers people to get out there, join in and keep it moving:
"as wellness champions, we push you to go the extra mile. push you to show up better than yesterday. all through the power of plants – plants that push you forward."
we reinvented the painterly strokes of the original design to imbue a meaningful sense of flow and forward movement. we deliberately disrupted category conventions with a boldly confident, clean white vertical brandmark contrasting strongly against the naturally vibrant spectrum of flavor swatches to set ourselves apart on shelf and in consumers' minds.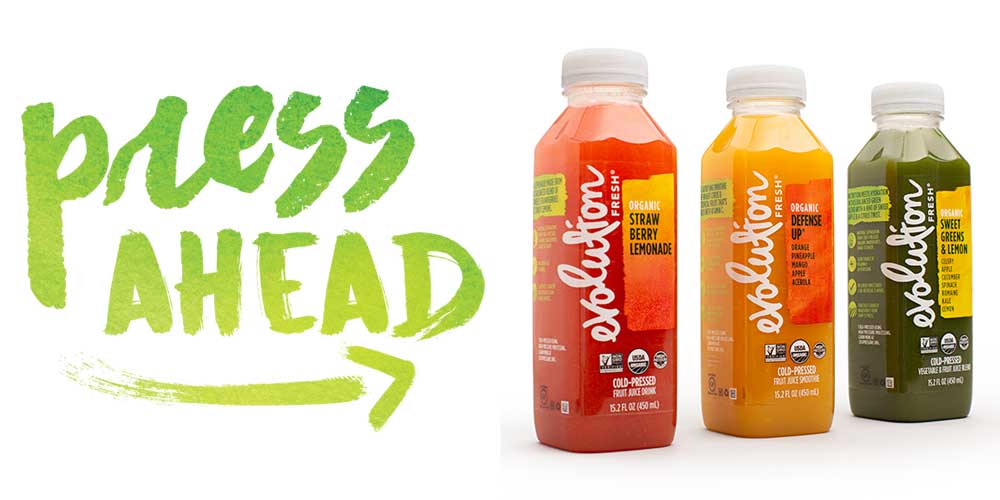 this striking visual expression combined with new premium transparent packaging – showcasing our raw nothing-to-hide naturality – and a simple, easy to navigate system, vastly improved Evolution Fresh's shop-ability in an increasingly cluttered space crowded with brands competing for attention.
the result is a pioneer brand reclaiming its share of sales, connecting with the next generation of juice-drinkers and re-living up to its namesake.
see more of our work here.